2020 Archives
2019 Archives
2018 Archives
2017 Archives
2016 Archives
2015 Archives
2014 Archives
2013 Archives
2012 Archives
2011 Archives
2010 Archives
2009 Archives
2008 Archives
2007 Archives
2006 Archives
2005 Archives
2004 Archives
2003 Archives
2002 Archives
2001 Archives
2000 Archives
1999 Archives

McCue has Runny Nose Again!
November 6, 2021 Brae Burn GC


On a day when no Kleenex were required, Corey McCue took the Runny Nose Open for the 2nd time in his career, becoming the 5th golfer to be a double winner in the event. Corey played steady all day while other competitors took a blow. Birdies on 15 and 16 created enough space for an Even Par 70 and 1 shot victory over Ryan Kiekbusch. Tim Markel and Willi Hesse tied for third. Corey becomes the first Tour player to win both the season opener at Pineview and the closer Runny Nose in the same season. Kevin Gregoire and John Raymond were able to close one season with a Runny Nose win and open the NEXT season with a win.
The 22 brave competitors raised $350 for the Gleaners Food Bank.

Dunmore Continues a Golden (Maize) Fall
October 17, 2021 University of Michigan GC


Rich Dunmore continued to prove he has found his game this fall with a record 5 under par 66 at the University of Michigan. It was a sterling performance on a day that saw a lot of golfers shoot over 100 gross scores. Ryan Kiekbusch finished 2nd at Even par. Keven Gregoire took 3rd at 2 over par and Erika Fitzpatrick took 4th at 3 over par.


Captains Dominate Skins Game
October 10, 2021 Links at Gateway


The Captains faired well at the 2021 Skins Game with 3 of 4 posting wins. Rich Dunmore dominated the East group with $44. Greg Kline took a very close and even Central match with $24. Corey McCue took the West with $34 and Tim Markel edged out Amrit Sidhu $40 to $36 in an All Star match with a lot of pushes. Kline gets his Tour leading 5th career Skins win, Dunmore his 3rd, and McCue and Markel notch their 2nd wins in the Skins game. This is the first time since the Skins Game went to multiple divisions in 2005 that all the Division Commissioners won their match.


Dunmore on a Post Season Run
October 3, 2021 Greystone GC

Rich Dunmore continued a strong post-season run with a decisive Tournament of Champions win. Rich had the strongest finish of several top competitors who all played the back nine well. Rich strung 6 straight birdies to clear the field by 3 shots and a 6 under par 66. Ned Loving finished 2nd at 3 under par 69. Tyler Floyd was 2 under par 70 for 3rd and Rod Theunissen took 4th at 1 under par 71. Rich earned his way into the Tournament of Champions with his 2nd career win at the Red Oaks Shootout in August.



West Rings the Bell
October 2, 2021 Farmington Hills GC


Consistency wins out over going low as Team West takes the Division Bell. They topped Team East whose captain Rich Dunmore was medalist of the event at 8 under par. Wests Team score was 8 over par to East's 11 over par and Central's 18 over.
Team West included Dave Oliver, Eric Birkle, Captain Corey McCue and Joe Robar.


West Retains with Record Score
Sept 24-26, 2021 Manistee National


Not to be topped by the Ryder Cup Team playing across the lake, Team West set a points record in our Commissioner's Cup, topping the Ryder Cuppers by 1/2 point. The West Team played well everyday extending their lead. After splitting the first 4 singles matches, Nancy Hiestand locked up the Cup and started a wave of Blue winners. Kevin Gregoire went 5-0 for the winners while Captain Rich Dunmore and Tom W Litzler grabbed 4 points each for the East team.





Singles results



Day 2 results



Day 1 results


Commissioner's Cup Preview
Sept 24, 2021 Manistee
The Teams are set for what promises to be a blustery Commissioner's Cup. They are:



Team West is Captained by Corey McCue




Tyler Floyd 4-5-1




Tim Markel 18-20-2




Corey McCue 12-5-3




Chuck Withey 12-15-3




David Martin 23-15-2




Kevin Gregoire 10-4-1




Nancy Hiestand Rookie




Ryan Kiekbusch Rookie




Jeff Cubel Rookie




Greg Kline 46-22-12






Team East is Captained by Rich Dunmore




Scott Wilsey 10-8-2




Rich Dunmore 19-21-5




Ron Hiestand 7-10-3




Amrit Sidhu Rookie




Brian Lardin 3-2-0




Eric Kiekbusch Rookie




Jeff Pasz 8-15-2




Tom Litzler 8-14-3




Jeff Klipa 19-17-4




Helen Puffenberger 8-10-2



Noting the possible interesting matchups with the Hiestand and Kiekbusch families landing on opposite sides. Both teams have a mix of veterans and rookies.


Farewell to a Friend
This month the Tour lost a great competitor and friend. Chris Cooley passed away from a brain tumor that he had fought courageously for over a year. Chris had a great laugh and was always a fun playing partner. Though he had a reputation for playing the widest part of the golf course, including adjoining holes, when he was on his game he was a fierce opponent. In a 7 year Tour career he set the rookie record for money winnings in 2015 while posting 2 Major wins that year. In 199 starts he cracked the $1000 winnings club, ranking 10th on the all-time money list and 7th in wins with 15. Remarkably 6 of those wins came in playoffs, and 8 of his 12 2nd place finishes came in playoff losses. Chris won 3 Major Titles including the 2015 Tour Championship. Fate brought him together that year with fellow rookie Chuck Withey who partnered with him to win the Memorial that year and again in 2018. The two were fast friends and playing partners right up to the last time Chris was able to play this past summer. Their winter golf video clips are legendary.
It has been said that everyone is young in heaven.
I bet all the drives go straight too.
Rest in Peace Chris.


Nothdurft Takes Money Title
September 11, 2021
Gregg Nothdurft held his breath as Corey McCue battled for a top ten finish at the Tour Championship, only to fall 3 shots short of catching Gregg for the Tour Money Title. This is No Doze's first Money Title in 9 years on Tour.

Ward Takes Tour Title in Record Fashion
September 11, 2021 Northville (Northville Hills)


Don Ward went bogey free with 4 birdies on the back nine at Northville Hills while the other leaders struggled. Ward pulled away for a Tour Championship event and course record 6 under Par. He also tied the Tour record for fewest putts in a round with 24. Ned Loving finished 2nd at Even Par while Helen Puffenberger, Jeff Pasz, John Raymond and Jeff Cubel all tied for 3rd at 3 over Par. Ward hit ten fairways in his round while Raymond hit 11. But Helen Puffenberger topped them with a 14 of 14 fairway performance, the first perfect driving round since Kevin Gregoire in the 2018 Casino Classic and first 14 of 14 since Don Morris in the 2011 Harbor Pointe Open. For Ward this is his first Major win on Tour with 4 total wins in 45 Tour starts.

Management Retains on Tie
September 5, 2021 Plymouth (Fox Hills Classic)


A lot of sisters got kissed at the 2021 President's Cup. Management went up big early, taking 4 of the first 5 matches. The 6th match went somewhat unnoticed as it finished with some very ugly golf and what turned out to be a Cup clinching halve. As is often the case, Labor didn't really get to work until the afternoon. They rallied in the 3rd session to take all three scramble matches and a 4 1/2 to 4 1/2 tie. David Martin and Mike Prieskorn led Management with 2-1 records while Joe Brandenburg and Rod Theunissen went 2-1 for Labor.

Canadian Doesn't Disappoint
September 4, 2021 Canton (Fellows Creek GC)


For the third year in a row, the Canadian Open was settled in a playoff. Rod 'Tuna' Theunissen made 3 birdies in a row late to catch Corey McCue and send the event to overtime again. In the playoff, Tuna dropped a 25 foot ace on the 3rd hole to take the lead by one in the 4 hole aggregate playoff. Ryan Kiekbusch tied Brian Pieszchala for 3rd. McCue moves to 2nd in all-time winnings in this young Tour event and Rod ties for 3rd all-time with the win. Brian Lardin logged his 100th Tour start at the Canadian, eh. For Rod this is his 2nd win of the year and 3rd career win in 57 Tour starts.

Neeeeeeew Leader!
August 30, 2021
Volatility at the top of the World Rankings as after regaining the #1 spot for 2 weeks, the calendar ran out on Kevin Gregoire's banner 2019 campaign. Thereby turning over the #1 spot in the World Rankings to Tyler Floyd! This is Tyler's first time at #1 on Tour.


Klipa Golden Once More
August 22, 2021 Plymouth (Golden Fox GC)


Jeff Klipa proved again that he loves him some Golden Fox. Breaking out of what some might call a slump, Klipa opened the back nine with 2 birdies and created just enough space to hold off Gregg Nothdurft from a double major weekend. This is Klipa's 3rd win in a row at events held at the Golden Fox and he moves to 3rd in all-time Players winnings. Klipa finished with a 1 under Par 71 to top Nothdurft's 1 over 73. Defending champ Kevin Gregoire showed well with a 3rd place tie with Ray Collins and Ned Loving at 5 over par 77. For Jeff this is his 7th Career Major for solo 3rd all-time, and his 30th Tour win in 390 starts. Both are Tour records.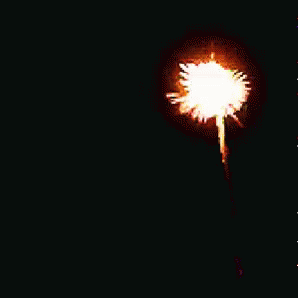 30th Tour Win


First 2-Time Winner by Playoff
August 21, 2021 Oxford (Pine Knob GC)


Lots of excitement at the East Division Championship which featured a NASCAR style wreck on the 18th hole and a 50 foot putt in the playoff. Gregg Nothdurft and Ron Hiestand were tied in the clubhouse uttering the proverbial "anything can happen" when it did. Suddenly they were in a playoff for the opportunity to be the first 2-time winner of the East. Then Nothdurft knocked down a 50 foot ace on the 2nd playoff hole and Hiestand couldn't match it on the final 2 holes of the 4 hole aggregate playoff. Ron and Gregg finished regulation at 6 over Par. 'Sid' Sidhu took 3rd at 7 over Par and an 8 over Par 4th place tie went to Scott Wilsey and Thomas Mulhern who crossed the finish line on his roof. Hiestand moves to #1 in all-time East Championship winnings and Nothdurft goes to #2 while getting his 2nd Major win and 10th Tour win in 163 starts.

Major Markel Repeats at Western Championship
August 21, 2021 Ann Arbor (Stonebridge GC)


Tim Markel masted the front nine at Stonebridge in 3 under par and held serve the rest of the way to top runner up Tyler Floyd by 6 shots with a 4 under Par 68. David Martin finished 3rd at 3 over Par and Chuck Withey was 4th at 4 over Par. For Martin this was his 30th time finishing 3rd in Tour events. For Withey it was his 20th 4th place finish. For Tyler this was his 50th Tour start. And Tim can now make claim to 'Big Game Hunter' with his 5th Major title in 9 Tour wins. This was his 250th Tour start.



Gregoire Gets Win with Help from His Friends
August 15, 2021 Livonia (Fox Creek)


Kevin Gregoire picked well for the Quad Tour Challenge and his team of Russell Henley, Mike Weir, and Ariya Jutanugarn gave him an insurmountable lead. Kevin opened the day with a 4 shot lead over Tom Moran, Chuck Withey and Ken Westerman, and a 7 shot lead over John Nievierowski. Nievierowski went 6 under Par on the day, in his 50th career start, to almost catch Gregoire. Kevin taking it by 1 shot with a aggregate 270 13 under Par to John's 12 under. Eric Birkle and Ken Westerman finished tied for 3rd at 272 11 under Par. On course prizes went to Corey McCue and Mike Prieskorn and Prieskorn earned the Skins Game invitation. Gregoire returns to #1 on the World after McCue held the spot for 4 weeks. It is Kevin's 13th career Tour victory in 161 starts.

Lardin Hangs On For BCA Win
August 14, 2021 Farmington Hills (Farmington Hills GC)


Brian Lardin got out the gate well at the Breast Cancer Awareness Open only to see Dan Gubachy fly by him on the leaderboard and then come back. They settled for a regulation tie and Lardin was one shot better in the playoff to take the title. Lardin logged 7 birdies and an eagle and hit 11 greens on the way to a 64 7 under par. Gubachy was on 59 watch after 14 holes with 8 birdies and 2 eagles before settling for his 64. 64 is an event record. Eric Kiekbusch notched 3rd with a 3 under Par 68 and Michael Hutchins tied Paul Parent for 4th at 1 under par 70. The on course prize went to Puffy. Kiekbusch had 27 putts for his round. Lardin shot is personal best gross score of 73 to book his 8th career Tour win in 99 starts.


Helping the Fight against Breast Cancer



Pieszchala Best at the Blue
August 8, 2021 Ann Arbor (Lake Forest GC)


Brian Pieszchala showed his GO BLUE spirit, coming decked out in a Desmond Howard jersey. He also brought his game to Lake Forest, posting 2 eagles early and 2 birdies late to take a four shot win at the Go Blue Classic. His 3 under Par 69 gave him a comfortable win over some top Tour chasers including Tim Markel and David Martin who tied for 2nd at 1 over par 73 and Commissioner and current Tour money leader Corey McCue who posted a 2 over Par 74 in his 100th Tour start. On course prizes went to Mike Prieskorn and Dan Gubacy. Prieskorn finished 'in the money' and played his way into the Western Division Championship as well as moving to all-time #1 money winner at the Go Blue. The win also secured Brian a ticket to the West Championship. It is Brian's 2nd Tour win in 64 starts.


Third Ace of the Year on Tour
August 7, 2021 Brighton
John Lennane aced the 133 yard 12th hole at the Little Diablo Salsa Western Open on Saturday. This is a record tying 3rd Ace in the same season for the Tour, previously recording 3 in 2012. With the feat comes a big bill at the bar, and a two year Tour membership fee exemption to offset the bar bill.

Rod 'Tuna' Theunissen Takes the Salsa
August 7, 2021 Brighton (Huntmore GC)


Rod Theunissen posted a 3 under 69 early and then had to wait out the field to see if anyone could catch him at the Little Diablo Salsa Western Open. No could quite do it with Charlie Roy finishing 2nd at 2 under par and Helen Puffenberger tying Eric Birkle for 3rd at 1 under par 71. Puffenberger had the low gross score of the day with a 77. Jeff Klipa won the tie-breaker to take the low putts prize at 28. Other prizes went to a pair of Brians, Lardin and Pieszchala. Closest to Pin winners included Theunissen, Roy, Pieszchala, Tom Moran, Willi Hesse, Ryan Kiekbusch, Chris Dunmore, Scott Wilsey and Mike Prieskorn. This is Tuna's 2nd Tour win in 55 starts and a milestone 10th year that Little Diablo Salsa has sponsored this Tour event!


A record $975 was raised for English Springer Rescue of America!


Rich Dunmore Takes Star Studded Shootout
August 6, 2021 Madison Heights (Red Oaks GC)


Rich Dunmore took his 2nd Shootout win of his career with a come-from-behind sudden death win. Rich grabbed the final spot in the shootout with an Even Par preliminary round. Rich then caught Barb Hoelzle on the 4th shootout hole with an ace and finished the regulation shootout tied with Barb. Rich held par in the sudden death playoff to take the title on the 2nd hole. This is Rich's 4th shootout final and he topped a veteran group as Barb Hoelzle qualified for the shootout for a record 5th time and Scott Wilsey finished 3rd in his 4th shootout. Rookie John Ferlito took 4th in his first shootout appearance. For Rich this is his 15th Tour win in 282 starts and he is now 1st in all-time Red Oaks Shootout winnings. Scott Wilsey is now 2nd in all-time winnings.

Mulhern Needs No Mulligans
August 1, 2021 Detroit (Chandler Park)


Thomas Mulhern shot a clean gross 73 to win the Tee It Up For Reese Caddyshack for the 2nd year in a row. He didn't need any of the charity mulligans for this event to post a 5 under par 66 and top runner up Brian Lardin by 2 shots. Tim Markel finished 3rd for his 10th all-time 3rd place finish on Tour. Gregg Nothdurft, Eric Kiekbusch and Rod Theunissen tied for 4th at 1 under par. Mulhern posted 9 birdies in taking his 3rd Tour win in 42 starts. His two victories moves him to 4th in all-time winnings for the Caddyshack event.


Commissioner Rich Dunmore presents charity check to sponsor Helen Puffenberger for the United Pompe Foundation



Loving Loves Carrington
July 31, 2021 Monroe (Carrington GC)


With "My best round in years", Ned Loving dominated the Carrington Classic field Saturday. His "one bad hole" of the day came on the last one and only cost him the tournament record. Ned finsihed with an 8 under par 64, one of Chuck Withey's course mark. Greg Kline took 2nd as the only other under par score at 2 under 70. A four-way tie for 3rd included Thom Bales, David Martin, Thomas Mulhern and Ken Westerman. Tournament host Jason Rectenwald rounded out the money winners. On course prizes went to Kline, Westerman, and Mike Prieskorn. David Martin had the low gross score and Kline had the fewest putts. Loving posted 9 birdies and 2 eagles on his card.



Dramatic Finish Not Ugly
July 25, 2021 Salem Twp (Braeburn GC)


Even the on-course dinosaur was amazed at the finish of the Ugly Pants Open. Eric Mullen kept his cool for a par-par finish that looked like was going to be good for a Even par win. But, from the 'It ain't over until the pleasantly plump lady sings' dept, Tyler Floyd was still on course and in the process of birdieing his final four holes to rally to a 1 under par 69 and a 1 shot win over Mullen. Chuck Withey and Ned Loving tied for 3rd at 2 over par. On course prizes went to Jeff Pasz and Grant Goodspeed. Kevin Gregoire earned the Skins Game invitation. Tyler's big rally gave him 4 Tour wins in his 49th start.


Mike Geisser upped his ugly attire game this year to take Ugly Pants award. Once again, the dinosaur was shocked.

Tom W Litzler Makes a Golden Eagle
July 24, 2021 Shelby Twp (Stony Creek Metropark)


Tom W Litzler eagled the watery 17th hole at Stony Creek that often determines the winner of the Fifty Cent. This time his big bird vaulted him to the lead and a one shot win over Ron Hiestand and Joe Brandenburg. Litzler finished at 4 under par 68. Greg Nothdurft, Thomas Mulhern and East Commissioner Rich Dunmore tied for 4th at 1 under par 71. On course prizes went to Litzler and Chris Dunmore. Brandenburg's consolation for his 2nd place was moving past Commissioner Dunmore into first place in all-time Fifty Cent winnings. Ron Hiestand moved to 5th all-time. T.W. became the 13th Tour player to notch 10 wins on Tour in his 257th start.


McCue Takes Match Play and #1 Ranking
July 18, 2021 Brighton (Huron Meadows)


On Day 2 of the Match Play Championship, the final four did battle on a fine day at Huron Meadows. Upstart Rookie Ryan Kiekbusch took down long time #1 ranked Kevin Gregoire 2 & 1 in the first semi final. Corey McCue survived a late charge by defending champ Tim Markel that brought the match to all square at the end of regulation. McCue secured the semi-final win with a clutch 20 foot putt on the 19th hole. In the finals match, McCue got up early, but the match was not decided until Corey hit the green from the long grass on the 14th while Ryan missed the green. The long grass save took away Kiekbusch's momentum and McCue went on the win the match 5 & 3. In the consolation match, Gregoire took Markel 1 up. Corey's win moves him to #1 in the World Rankings, taking the spot from Gregoire who held the top spot for 52 weeks. The win is Corey's 7th on Tour and 2nd Major victory in 97 starts. Ironically his 1st major win came at the 2020 Memorial where he was paired with Gregoire.

Ward is the Big Walking Dog
July 17, 2021 Waterford (Pontiac Country Club)


Heavy rains the night before forced the Tour to make the Big Dog a walking only event. Don Ward took the hike in stride and posted a 2 under par round to combine with his 6 under par pro pick. The 8 under par total was good for a 3 shot win over Joe Brandenburg who made 5 birdies on the back nine to charge into 2nd. Scott Wilsey eagled the 18th to tie Rookie Mark Lindeman for 3rd. Showing the competitiveness of the Tour, there was a 7 way tie for 5th place to finish out the money. On course prizes went to Chuck Withey and Gary Thomas. For Big Dog Don this is his 3rd Tour win in 42 starts.


Match Play Day 1
July 11, 2021 Brighton (Huron Meadows)

On a wet day, in matches too thrilling to describe, the final four for next weeks Championship were determined. Kevin Gregoire took Tom Moran in the opening match 1 up, then bested Rick Floyd 5 & 3, who had beat Chuck Withey 2 & 1. Ryan Kiekbusch made the semi's with a 1 up win over Brian Lardin and 2 up win over Jeff Cubel, who had beaten Tyler Floyd 2 up. Tim Markel opened his title defense with a 19 hole win over Ken Westerman and a 2 up victory over former champ Helen Puffenberger, who took Eric Kiekbusch 2& 1 in the first round. Corey McCue took match 1 after Rich Dunmore was forced to withdraw with an injury after 14 holes. He then took Jeff Pasz 6 &5, who has topped Dan Gubachy in round one 1 up. In the consolation matches, Gubachy benefited from Dunmore's withdrawl, Ken Westerman took Eric Kiekbusch 3 & 2, Tyler Floyd topped Lardin 4 & 2, and Withy beat Moran 6 & 5.
In next weeks semi-finals, #1 seed Kevin Gregoire will face #12 seed, rookie Ryan Kiekbusch and #2 seed Corey McCue will face #3 Tim "Major" Markel.


Prieskorn Triple Crazy
July 10, 2021 Livonia (Whispering Willows)


Mike Prieskorn logged a solid 42 points to defend his title in the Crazy Brit. He booked a pair of triples becoming the first three time winner of the Brit and winning for the 3rd time this year. Helen 'Puffy' Puffenberger took 2nd with 39 points and took both on course prizes. Paul Parent finished Top-4 for the 2nd week in a row with a 3rd place this week. Grant Goodspeed and Ken Westerman finished tied for 4th. This is Mike's 22nd Tour win in 224 starts. He moves to T-4 in all-time wins and 2nd in all-time Crazy Brit winnings.


Phillip Parent Brings Fireworks to RWB
July 4, 2021 Taylor (Taylor Meadows)


Phillip Parent came decked out for the day and then decked the field with a record setting 9 under par 63 and 5 shot win. Parent played a balanced solid round, shooting 4 under on the front and 5 under coming home. He even survived his brother telling him he was leading on the 17th tee by finishing par - birdie. John Raymond and Helen Puffenberger tied for 2nd at 4 under par. For John this is his 10th 2nd place finish on Tour and Helen moves to 4th in all-time RWB money winnings. Brother Paul Parent finished 4th at 3 under par. Milestones were reached by World #1 Kevin Gregoire with his 150th Tour start and Dan Gubachy with his 100th Tour start. Phillip's 9 under par sets the tournament record and breaks the course record set in the only other time the Tour has played Taylor Meadows by Craig MacBeth in 2003 at 6 under par. Phillip vaults into the top 50 of the World Rankings with his 1st win in his 11th Tour start. Phillip also grabbed the low gross score prize with a 74 and Greg Kline tied Ken Westerman for low putts.

Gregoire Cements a Cool #1
June 27, 2021 Brighton (Huron Meadows)


Kevin Gregoire all but locked up the #1 ranking for Match Play with a Cool win at the C Cool Open. Kevin broke out of the gate with 4 birdies in a row and finished with 2 out of 3 to finish at 5 under par 67. Nancy Hiestand shot a nice 31 on her back nine to finish 2nd at 2 under par. Eric Birkle was 3rd at 1 under par and Ryan Kiekbusch was 4th at Even. Birkle moved to 2nd in all-time winnings at this event while Gregoire moved to 3rd. Both still trail Corey McCue who finished in the money to hold the top spot. On course prizes went to Birkle, Hiestand, Kiekbusch and Tim Markel. Low putts went to Chuck Withey. For Gregoire, this is his 11th Tour victory in 149 starts.

What Might Have Been.
Quad Tour Challenge gets rained out. We will look to reschedule in August and tentatively set the date as Saturday August 14 with a Modified Shotgun start at 2pm. Everyone will have to re-register with new picks and any member can play as it is a full reschedule.

Pro Tour Results for Quad Tour Challenge



| | | | | | |
| --- | --- | --- | --- | --- | --- |
| Rank | Player | PGA | Champions | LPGA | Total |
| 1 | Scott Wilsey | 66 | 67 | 63 | 196 |
| 2 | Jeff Cubel | 66 | 68 | 63 | 197 |
| | Barb Hoelzle | 66 | 68 | 63 | 197 |
| | Greg Kline | 66 | 68 | 63 | 197 |
| | Tom Moran | 66 | 68 | 63 | 197 |
| | Charlie Roy | 66 | 68 | 63 | 197 |
| | Ken Westerman | 66 | 68 | 63 | 197 |
| | Chuck Withey | 66 | 68 | 63 | 197 |
| 9 | John Raymond | 65 | 71 | 63 | 199 |
| 10 | Ryan Kiekbusch | 65 | 68 | 68 | 201 |
| 11 | Eric Birkle | 66 | 68 | 68 | 202 |
| | Eric Kiekbusch | 66 | 68 | 68 | 202 |
| | Gregg Nothdurft | 66 | 68 | 68 | 202 |
| | John Powell | 66 | 68 | 68 | 202 |
| 15 | Jeff Klipa | 69 | 68 | 67 | 204 |
| 16 | Tom Hoelzle | 66 | 68 | 71 | 205 |
| 17 | Helen Puffenberger | 66 | 68 | 72 | 206 |
| 18 | Kevin Gregoire | 71 | 69 | 68 | 208 |


Red Oaks Shootout Rained Out
To be rescheduled.

Hesse Survives for Senior Win
June 20, 2021 White Lake (Indian Springs)


The narrow 17th hole made the difference at Indian Springs as Willi Hesse birdied it to gain the cushion he needed to finish ahead of Thom Bales and Bill Gordon who both found trouble on 17. Hesse finished 1 under par 70 for a 1 shot win. Dan Gubachy finished 4th at 1 over par. For Gordon this is his 10th 2nd place finish on Tour. Helen Puffenberger and Scott Wilsey both finished in the money and Puff earned just enough to pass Scott for the all-time money lead in the Senior Open. On course prizes went to Tyler Floyd, playing with dad on Father's Day and Melek Kayser. Hesse took the fewest putts prize to help earn his 5th Tour victory in 178 starts.


Paddison Findeth the Grail
June 19, 2021 Plymouth (St. Johns)


And Drinketh from it too!
The Scotsman Greg Paddison went out in 4 under par and finished with 3 birdies in a row on 15 to 17 to grab the Grail. Paddison needed the cushion to stay ahead of a hard charging Don Ward who played 7 under par over his last 5 holes including 3 eagles and 2 hole outs. Ward finished 3 under par and matched Gregg Nothdurft for 2nd, who suffered his 'one bad hole' on the 18th. John Raymond finished 4th at 2 under par. For Raymond this is his 10th 4th place finish in his Tour career. Nothdurft's consolation was moving to #1 on the Tour Money List. And he logged one of three Albatrosses on the day. The other TWO went to Erika Fitzpatrick! On course prizes went to Paddison and Justin McCue. Dave Oliver earned the Skins Game invitation. For Paddison, his 7 birdies and an eagle earned him a 6 under par 3 shot win for his 5th on Tour in 56 starts. He joins Greg Kline, Erik Kiekbuch, and Mike Prieskorn as multiple winners this year.

Records Fall at Harbour Pointe Open
June 13, 2021 Canton (Pheasant Run)


On Sunday Mike Prieskorn proved no nine on the Pheasant Run course was safe as he went out on the South Course in 5 under par and put to rest any hopes of a Day 2 challenge. He finished in a modest 2 under par on his final nine to shatter the event record at 17 under par 127 for the two rounds. The previous best was 9 under par by Thom Bales, Tom Moran and Brian Lardin. Mike's Saturday 62 is the lowest round in HPO history or any major in the modern era by 4 shots. His 20 shot margin of victory also sets a Tour record by a wide margin. Chuck Withey and David Hansen tied for 2nd at 3 over par 147. Corey McCue shot even par on day 2 to move up 9 spots and tie Rookie Mike Hutchens and John Raymond for 4th place. Withey moved to 3rd on the all-time HPO money list and John Raymond moved up to 4th. The event also marked the 50th Tour start for Rod 'Tuna' Theunissen and the 300th Tour start for Greg Kline. The record performance for Prieskorn is his 6th Major win on Tour to tie him for 3rd all-time with Kelly Arnold, David Martin and Jeff Klipa. It is Mike's 21st career win in 221 starts.

Day 1 at the Harbour Pointe Open
June 12, 2021 Canton (Pheasant Run)


Place
Name
Score
Putts
Cut Line


27

William SMITH

83 (11)

39 / 18

Mike Prieskorn put on a chipping clinic on Day 1 of the HPO with 8 one putt greens, which led to the fewest putts prize for the day and an 8 shot lead going into day 2 Sunday. Justin McCue took the closet to pin prize by a narrow 1 inch and Amrit Sidhu earned the Skins Game invite for the All-Star Team.


2nd Hole in One of 2021 Season
June 11, 2021 Strategic Fox


Chris Dunmore logged the 2nd Hole in One of the Tour season on #8 at Stategic Fox in the Par 54. There had been 5471 tee shots in 18 years at the Par 54 without an ace before Chris's feat. His is the 15th Hole in One in Tour History.

Puffenberger Takes Par 54 in 53
June 11, 2021 Salem Twp (Strategic Fox)


Helen Puffenberger went out in 27 and birdied the 18th to hold off David Martin for the Par 54 title. Helen finish at one under par 53 to top Martin by 1 shot. Brian Lardin finished 3rd and Chris 'Ace' Dunmore, Jason Rectenwald, and Tim Markel tied for 4th. It was the 10th time both Markel and Rectenwald have finished 4th in Tour events. Martin moved up to 2nd in the all-time money list for the Par 54, trailing only Jeff Klipa. On Course prizes went to Kevin Gregoire, Ken Westerman, Thom Bales, Greg Kline and John Raymond. For Puffenberger this is her 6th Tour win in 155 starts.


Wilsey King of the Hill at ESCC
June 6, 2021 Troy (Sanctuary Lake)


Scott Wilsey broke out of a slump in a big way on the big hill at Sanctuary Lake. He took a 4 under par 1 shot win over another slump breaker, new Commissioner Rich Dunmore who finished with a 68. Greg Paddison fell just short in his attempt to double the weekend and tied Tom Moran for 3rd at 2 under par 69. For his effort Paddison climbed to 3rd on the all-time money list for the East Side Charity Classic. On course prize went to Chuck Withey and Gregg Nothdurft earned the invitation to the East Skins Game. Scotty notched his 6th Tour victory in 135 starts.

Paddison Goes Low at RJO
June 5, 2021 Farmington Hills (Farmington Hills GC)


On a course known for producing low scores, Greg Paddison logged one of the lowest with an 11 under par 60. In fact a quick scan of the records finds this to be the 3rd lowest score of the Tour modern era, behind Bob Delorey's 58 in last year's RJO and Tom R. Litzler's 59 in the 2005 Sweet Sixteen. Greg went out in 29 and booked 7 birdies, 3 eagles, 10 greens and 30 putts to dominate the day. Ray Collins was runner-up at 5 under par 66. Helen Puffenberger and top rookie Eric Kiekbusch tied for 3rd at 2 under 69. Notables: Chuck Withey and Old Tom Litzler hit 11 greens on the day and Old Tom also logged 10 fairways hit. On course prizes went to Paddison, Tom W. Litzler, Puffenberger and Ryan Kiekbusch. For Paddison this is his 4th Tour win in 54 starts and moves him to 2nd in the all-time money winnings for the Reatha Jackson Memorial event.



A record $2100 Tour donation! This pushes the total raised for the Alzheimer's Association to $7670 for this event!

Tyler Floyd Late Rally Catches the Fox
June 4, 2021 Salem Twp (Strategic Fox)


Tyler Floyd hit the final 4 greens to race thru the field and capture the 2021 Fox Hunt. His 67 points topped the clubhouse leaders, David Martin and Erika Fitzpatrick, whose hopes for a playoff were left tied for 2nd at 57 points. Mike Prieskorn and Chuck Withey tied for 4th at 53 points. Prieskorn extended his all-time money lead for the event while Martin moved to 3rd in all-time Fox Hunt earnings. It was also the 10th time Prieskorn has finished 4th in Tour events. Tom W. Litzler finished in the money in his 250th career Tour start. For Tyler this was his 3rd Tour win in 46 career starts. His 67 points is the 2nd best all-time for this event.



Oliver Pulls String for Red Ribbon
May 29, 2021 South Lyon (Cattails)


Dave Oliver captured the Red Ribbon for his 2nd Strokes on a Rope win after 8 years. Dave birdied the final hole to Match Corey McCue at 1 over par 73. In the ensuing playoff, Dave held steady with 2 putt pars to win the 4-hole aggregate playoff by 1. Chuck Withey and Tim Markel ran out of string early and had to settle for 3rd and 4th at 2 over and 3 over par. The win evens Oliver's playoff career record at 2 and 2 while McCue now has the same 2 and 2 record. Oliver also moves to 3rd on the all-time Strokes on a Rope money list with his 2nd event win and 4th overall in 74 career starts. Chuck Withey posted his 60th Top-4 finish and John Raymond made his 150th career start on Tour. Eric Birkle and Tyler Floyd took the on course prizes and Ken Westerman earned the invitation to the West Skins Game.


Sid Wins his First
May 23, 2021 Oakland Twp (Twin Lakes)


Last week Richard Bland notched his first European Tour career win in his 478th start. It only took Amrit 'Sid' Sidhu 8 starts to post his first victory on The Mulligan Tour! Sid took charge of this one early with birdies on 3 of his first 4 holes out of the gate. His 5 birdies on the day enabled him to survive the 'one bad hole' syndrome on #17, which gave hope to the late challengers until Sid made par on the 18th to seal the win at 1 under par 70. Helen Puffenberger finished at even par for 2nd in her 150th Tour start while hitting 14 greens on the day. Brian Lardin was 3rd at 1 over par with 11 greens in regulation. Melek Kayser and Greg Paddison tied for 4th at 2 over par. It was Melek's first Top-4 finish of his career. Sidhu moved up 23 spots in the World Rankings to 55th. Grant Goodspeed collected both on course prizes for the day. Casino prizes went to Scott Wilsey for a birdie trifecta, and Rich Dunmore, Chris Dunmore, Goodspeed, Puffenberger and Kayser all won the birdie match drawing.


Jeff Cubel Notches Ace at Fox Hills
May 22, 2021
Jeff Cubel Aced the 150 yard 6th hole on the Hills course during Saturday's Dudlee's Plymouth Open. He earns a 2 year free membership in the Tour the envy of all of us who have never had one.


Prieskorn Closes Out Veteran Battle
May 22, 2021 Plymouth (Fox Hills)


On a weekend when Phil Mickelson inspired the over 50 set on the PGA Tour, Mike Prieskorn showed father time hasn't gotten him yet either. Mike out-dueled Greg Kline down the stretch to notch a milestone 20th career win on The Mulligan Tour. Mike posted a tidy 31 on the 2nd nine (Woodlands) at Fox Hills including 4 birdies and an eagle to pull away in what was a tight leaderboard battle most of the day. Prieskorn posted a 6 under par 64 to Kline's 2 under par 68. Kline's day was a little brighter because he took over the Tour money lead, a title he has won 3 times in 2006, 2010 and 2012. Gregg Nothdurft took 3rd at 1 under par 69 and rookie Grant Goodspeed got his first top-4 finish in his 5th start. On course prizes went to Ned Loving, Helen Puffenburger, Tom Moran and, of course, Jeff Cubel. Prieskorn becomes the 6th player in Tour history to reach 20 wins in his 217th start. He is the 15th different winner at the Dudlee's Plymouth Open which has never had a multiple winner.



As is his tradition, Dudlee donated the proceeds of his Open to Leader Dogs for the Blind.


Rookie Roll Continues!
May 15, 2021 Romulus (Gateway)

The Kiekbusch Cruise continued for the 2nd week in a row. The rookie father-son duo took The Memorial Tournament in a playoff. The team is bringing back memories of the great rookie duo of Cooley and Withey in 2015 and Hamman/ Howey in 2013. Eric and Ryan become the first Father-Son winners since Young Tom and Old Tom Litzler in 2005 and the first parent-child team since Jeff and Samantha Kellstrom in 2012 (also won in a playoff when Jeff made one of the greatest bomb putts in Tour history). On Saturday the playoff went to the 5th extra hole before Team K outlasted the team of Gregg Nothdurft and Rod 'Tuna' Theunissen. Both teams finished regulation in 5 under par 67 and both bogeyed late to get to the playoff. The brother pairing of Philip and Paul Parent logged their first Top-4 finish with a 3rd at 4 under par 68. Scott Wilsey and Brian Lardin took 4th at 3 under par. On course prizes went to Willi Hesse and Justin Bennett. The wins are the 2nd for Eric and 1st for Ryan on Tour in 6 and 5 starts respectively. Both jump into the top 50 in the World Rankings. Eric is now the money leader on Tour. Gregg Nothdurft logged his 150th Tour start.


First Rookie Win Goes to Dad
May 8, 2021 Shelby Twp (Cherry Creek)




It is early in the season, but the Rookie of the Year competition is shaping up to be a father-son contest! Last week Son Ryan finished 2nd at the Chelsea Classic and this week Dad Erik Kiekbusch took the first rookie win of the year at Cherry Creek! Eric navigated the tricky Cherry Creek course with an eagle and 3 birdies, the most important one on the 18th hole to secure 1 shot victory with a 2 under par 70. Gregg Nothdurft and Mike Geisser both had hopes of a playoff after missing birdie putts on the 18th, but had to settle for a 2nd place tie at 71. Chuck Withey took 4th place at even par and kept his streak going, having finished 'in the money' in all 7 events this season. Eric tried not to Leaderboard watch, but knew his last putt was important because of the gallery gathered around the 18th hole to watch. Eric's first win comes in only his 5th Tour start and vaults him up the World Rankings 22 spots to 54th. It was a good day for rookies as Grant Goodspeed and John Ferlito also finished in the money for their first Tour winnings. On course prize went to Chris Cooley and Ron Hiestand nipped Bill Gordon by 7 feet for the first Skins Game qualifier in the East Division.




Kline wins 2nd Start in a Row
May 2, 2021 Chelsea (Pierce Lake)




Greg Kline booked a Tour rarity by winning on consecutive weekends by taking the Chelsea Classic this week after winning his last start at the Tin Cup. Kline birdied the 10th hole (his 13th of the day) and then held serve at par to outlast Rookie Ryan Kiekbusch by 2 strokes. Playing in the same group, Kline finished 1 over par 73 to Kiekbusch's 75. Eric Birkle finished 3rd at 4 over par and another log jam at 4th included Chuck Withey, Tom W. Litzler, Jeff Pasz, Greg Paddison, and Jeff Graunke at 5 over par 77. This is Kline's 25th Tour win in 294 starts for 2nd all-time. It jumps him 12 spots in the World Rankings to 9th. Notables: This is the first time Kline has placed in the money at the Chelsea Classic. He has not placed in every west division event on Tour except the C Cool Open which has only been played 4 times. In the last 2 years only Kevin Gregoire and John Raymond have managed wins in consecutive weekends. Tom W moved to 2nd in all-time Chelsea Classic winnings and Eric Birkle jumped to 4th. On course prizes went to Birkle and Ryan Kiekbusch. Ryan now leads the rookie of the year discussion among a loaded rookie class.




Pasz Takes Sparty Back to Ann Arbor
May 1, 2021 Auburn Hills (Fieldstone)




Jeff Pasz mastered a windy day at Fieldstone to take home Sparty. He shot a clean front nine with 3 birdies and an eagle on only 13 putts and cruised home to a 4 under par 68 and a 4 shot victory over Tyler Floyd. Willi Hesse finished 3rd at 2 over par and Don Ward, David Hansen and Christopher Hilliard tied for 4th at 3 over par 75. Pasz notched his 6th Tour victory in 164 starts. Notables: For Tyler Floyd it was his 10th Top-4 finish on Tour. Hansen recorded his 50th Tour start and Jeff Klipa finished in the money to move to 4th on the all-time Sparty money list. On course prizes went to Scott Freude and Joe Brandenburg. Since Jeff Pasz lives in Ann Arbor we will wait to see what colors Sparty is wearing next year!



Kline Sips from the Cup for the Third Time
April 25, 2021 Ypsilanti (Hickory Creek)

It was a cool morning and the wind played havoc with a bunch of contenders on the back nine. And the dreaded 17th dashed some dreams again. But Greg Kline got the last laugh. After a disaster on 17 he closed with a birdie on the 18th to finish 3 over par and get into a playoff with Ray Collins. Collins birdied 2 holes on the back nine and finished with a clutch up and down par on his final hole (15) to make the playoff. Kline outlasted Collins in the playoff 9-10. For Kline it is his 24th career Tour win in his 293rd start. Collins comes in 2nd in his 100th Tour start. A 3rd place tie went to Jeff Pasz and Eric Birkle at 5 over par. John Nievierowski took the first invitation of the year for the Skins game and Helen Puffenberger to closet to the pin on #6. For Kline this is his 3rd Tin Cup win with previous wins in 2018 and 2006. He improves his all-time money lead for both the Tin Cup event and the Tour career standings. He squared his playoff record in this event, having lost in 2011 to John Powell.
The Tin Cup was sponsored by The Mulligan Tour and charity proceeds went to

Gleaners Food Bank.


Cubel Wins His First Start of the Year
April 24, 2021 Salem Twp (Salem Hills)

Jeff Cubel birdied the 9th hole (his 12th of the day) to get to 1 under par and then held his nerve with all pars to the house to earn a spot in a playoff for the title with Nancy Hiestand. Hiestand birdied 2 of her final 3 holes to gain her spot in the playoff. Cubel continued his steady play with all pars in the 4 hole aggregate play off to take is first Tour win in his 18th start. Gregg Nothdurft took 3rd at even par and extended his all-time winnings lead in the Animal House Classic. Last week's winner and World #1 (for 35 weeks) Kevin Gregoire tied for 4th at 1 over par with Joe Robar, Tyler Floyd and John Nievierowski. It was also Gregoire's 30th Top-4 finish on Tour. The win jumps Jeff up 8 spots in the World Rankings to #42.
In the Zoo Animal Putt Off, Helen Puffenberger bested Cubel, Nothdurft and Tom W Litzler with a par on the tough 2nd hole of the 4-hole aggregate putt off.


Gregoire Posts the Best 16
April 18, 2021 Rochester Hills (Blackheath)




Kevin Gregoire birdied the 17th and took advantage of the Sweet Sixteen format to drop that "one bad hole" and take a 3-under par, 1 shot victory over Chuck Withey. Tim Markel posted his 2nd Top-4 finish in as many days with a 1 under par score that tied Nancy Hiestand and defending champ Rod 'Tuna' Theunissen for 3rd. For Gregoire it is his 11th Tour win in 134 starts, tying him with Thom Bales for 10th all-time in wins. Chris Cooley finished in the money to extend his lead in all-time winnings at the Sweet Sixteen. Notable on course were Nancy Hiestand who hit 11 of 13 fairways and Erika Fitzpatrick who hit 14 of 18 greens. The Tour welcomes Ryan and Eric Kiekbusch, Jon Lynch, Justin Roettger and John Ferlito who have now graduated to Semi-Pro status, and Erika Fitzpatrick who has entered Q-School.



McCue Returns to Winners Cycle
April 17, 2021 Ypsilanti (Pine View)

Corey McCue Outlasted Willi Hesse in a playoff to take The Mulligan Tour's season opener. Rollin' with the Homies sponsored the event that Corey also won in 2017. McCue and Hesse finished regulation at 2 under par 70, followed by Tyler Floyd in 3rd at 1 under 71. Tim 'Major' Markel, Bill Gordon, and Eric Mullen tied for 4th at 1 over par. McCue kept the wheels turning with 29 putts on the day including 7 1 putt greens and no 3 putts on the day. Hesse rallied late to get into the playoff with a birdie, eagle, birdie finish in regulation. The win is Corey's 6th on Tour in 85 starts and he moves to 2nd in all-time Pine View winnings. On course prizes are back this year and went to McCue, Markel, Don Ward, and Greg Paddison. The Tour welcomes the "Fresh Prince" Will Smith who has graduated to Semi-Pro and Jed Lindstrom and Dean MacLeod-Kulm who have entered Q-School!


Rollin With The Homies to raise money in the fight against MS

First Fantasy Winners
April 11, 2021 In the Either


Our first Fantasy contest for the Masters tournament offered interesting results. Brian Lardin took the title in a runaway with 110 points from the scoring system that emphasized birdies and stats rather than results (since your author picked the 2nd and 3rd place finishers and got NO credit, but I'm not bitter). Congrats Brian! The winner picked Zalatoris, Speith, J.T. and Hideki and was quoted as saying "Helps when you hit the trifecta for win, place and show." Tour newcomer John Ferlito took a respectable 2nd with 93 points. The two folks tied for 3rd get no credit since their competition names were more focused on their dominate hand and the sturdiness of their golf equipment (that's our story and we're sticking to it), so special temporary Top-4 finishes go to Roger Smith with 76 points and Chuck Withey with 73. See you at the PGA!



Q-School 2 in the books
April 11, 2021 Livonia



On a nice but sometimes rainy day, 9 rookies booked their 2nd Tour qualifying score and 1 more, John Raad, was added to the 2021 class. Ryan Kiekbusch took Medalist for the rookies today with a 84, 1 ahead of Grant Goodspeed. For the veterans Chuck
Withey and Kane Bergstrom shared medalist at 4 over par.



Beautiful Day for QS-1
April 10, 2021 Livonia





The weather cooperated for a great Qualifier on Saturday at Fox Creek. The rookie class of 2021 qualified 9 players on day one. Welcome to Grant Goodspeed, Ryan Kiekbusch, Eric Kiekbusch, Michael Hutchins, Jon Ferlito, Mark Lindeman, Jon Lynch, Will Smith, and Justin Roettger. Medalist for the day went to Goodspeed with a fine 77 for the round. For the Veterans, Kevin Gregoire proved he is still in form with a medalist winning 1 under par 70. He outdistanced Commissioner Kline who shot 4 over 75.




Ready for a New Year!
A Heads up from the CEO



I wanted to reach out to all New and Returning members with a few calendar reminders. There are several items I want to make sure everyone is aware of.

The start of the season is with Q School events on April 10 and 11. The registration deadline for Q School is Thursday, April 1st (No Foolís Joke here).

Annual Dues deadline for the discounted rate is tomorrow, Monday March 22. Annuals dues paid after tomorrow , March 22 is $120

Members that are 57 years old by June 1, 2021 or older can choose to play the Sr Tees (please remember the Sr Tees are the tee box in front of the Standard Menís tee box but not always). Sr Tees vary event by event. The deadline to declare to play the Sr Tees is April 1st and this is a full year selection.

Hope all are doing well. Iím looking forward to getting out on the course and chatting with everyone.

Thanks

Chuck